PassFab iPhone Unlocker Minacriss MDM bypasser
One-click to bypass iPhone and iPad passcode for a locked, disabled, broken screen. Remove Apple ID without password from any iDevices
Download:
Link app
Download:
Crack
How to install:
Link
Unlock
iPhone Passcode

within Minutes

Your iPhone/iPad gets locked or disabled? With this tool, you can unlock the lock screen in emergency situations. It safely removes passcode in just minutes and helps you regain full access to your iOS device.
Supported Lock Screen - All Types
This iPhone unlocks program enables you to unlock iPhone/iPad lock screens in different situations. Also, it's fully compatible with all iOS devices and all types of lock screens on the device.
Touch ID / Face ID
4-Digit/6-Digit Numeric Code
Custom Numeric Code
Custom Alphanumeric Code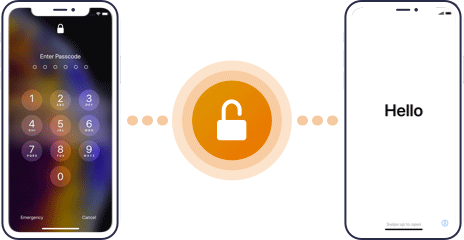 Factory Reset iPhone - No Passcode
Want to factory reset iPhone or iPad but it asks for entering your passcode? This professional iPhone passcode removal enables you to restore factory resetting without a screen passcode.
Erase iPhone or iPad without passcode
Erase all content and settings on iPhone or iPad without passcode
Restore iPhone or iPad to factory settings without passcode
NOTE:
It will delete data on your iPhone or iPad. Currently, there is no solution to bypass iPhone lock screen without data loss for the moment in the market. If you have backed up data before, you can restore them after using this software.
Bypass
Apple ID

without Password

Apple ID is locked or disabled for security reasons? Forgot Apple ID password and can't reset it? This iCloud lock removal helps you remove the existing Apple ID and iCloud on the activated device without any hassle.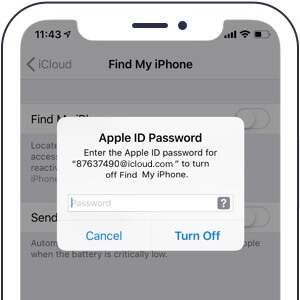 Support Activated iDevice - Multiple Scenarios
If you have the following problems when you try to enter a password for existing Apple ID on an activated iOS device, it's a good choice to bypass the current login prompt, set up your device with another sign in the account or create a new Apple ID.
Can't sign in Apple ID with the correct password
Can't login Apple ID with primary or rescue email address
Can't recover Apple ID after an account recovery waiting period
Can't unlock Apple ID with security questions, trusted phone number or device
Can't reset Apple ID password with two-factor authentication, two-step verfication or recovery key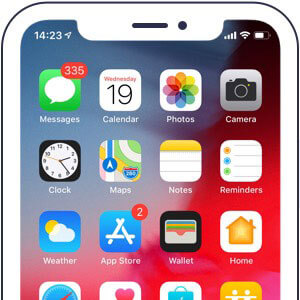 Enjoy Any Features & Benefits - After Removal
After bypassing original Apple ID successfully using this perfect removal tool, you can reagain all Apple ID advantages, iCloud services, iTunes store pruchase and more in a few clicks on all supported iPhone/iPad/iPod touch.
You can switch to a different Apple ID or create a new one
you can enable or disable Find My iPhone option
You can listen to Apple Music and download Podcasts
You can take full control over your iPhone, iPad or iPod touch
You can make better use of any iCloud service and enjoy all Apple ID features
You can update to newer iOS version wirelessly without losing newly acquired Apple ID
Your device won't be tracked via previous(bypassed) Apple ID
Your device won't be remotely blocked by prior Apple ID user
Your device won't be distantly erased by previous Apple ID user
Your device will be removed from previous iCloud account
Please note while unlocking Apple ID via this software:
If Find My iPhone is ON, iOS version is 10.2 and below, your data will be lost. iOS version is 10.2-11.3, your data won't be lost. iOS version is 11.4 and above, your device is not supported.
If Find My iPhone is OFF, iOS version is 10.2 and above, your data won't be lost. Otherwise, your data will be lost.
Any illegal removing for business purpose is prohibited.
Technical Specification
Work for almost all iOS devices and computer systems, so there's no need to worry about the supportive problem.
Computer System:
Windows 10, 8.1, 8, 7, Vista, XP (32-bit/64-bit); macOS 10.15 Catalina, 10.14 Mojave, 10.13 High Sierra, 10.12 Sierra and below
iPhone:
iPhone 11 Pro Max/11 Pro/11, iPhone XR/XS Max/XS/X, iPhone 8/8 Plus, iPhone 7/7 Plus, iPhone 6s/6s Plus, iPhone SE, etc.
iOS System:
iOS 13.4.1/13.4/13.3/13.2/13.1/13, iPadOS 13.4.1/13.4/13.3/13.2/13.1/13, iOS 12/11/10, etc.
iPad:
New iPad Pro, iPad Air 2, iPad Air, iPad mini 4/3/2, iPad mini, iPad 4 (iPad with Retina Display), iPad 3 (the New iPad), iPad 2, iPad
iTunes:
iTunes 12.10, iTunes 12.9/12.8/12.7, etc.
iPod:
iPod touch 7/6/5/4 (including iPod touch 6G, 5G, 4G), iPod Nano, iPod shuffle, and iPod classic
PassFab iPhone Unlocker Minacriss MDM bypasser
Reviewed by
xdark21
on
11:25 AM
Rating: